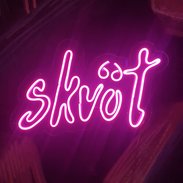 Ceramic workshop from the Komi Republic, Russia.
We live in the middle of the forest, we believe in animal style, we are inspired by the north wind, we sculpt with paws!
You can also contact us for private orders and professional advice.
Shipping worldwide.
( ′~‵ )
It's empty here...
The workshop has not published any items yet.
In order not to miss publications, register (or log in) on the site and subscribe to workshop updates.