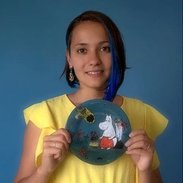 Naive Ceramics
Russia, Saint Petersburg
Ceramics handmade from St. Petersburg.
Sold in stock only, in a single copy. This means that no one else will have such a plate / cup / bowl.
Naive ceramics is simplicity, elegance and unpretentious drawing, often inspired by childhood memories.
The dishes can be washed in the dishwasher — they are made of high-temperature ceramic mass.
Pickup from St. Petersburg is possible, as well as delivery in St. Petersburg and other regions.