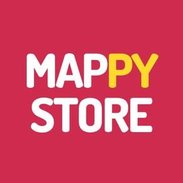 Mappy Store
Russia, Nizhniy Novgorod
Our studio «Mappy Store» was created in order to make your life easier when choosing a gift.
A star map is the exact location of the stars at the most significant moment in your life over a specific place and at a specific time.
But it's not even about the map... You give MEMORIES and JOY of that very day...