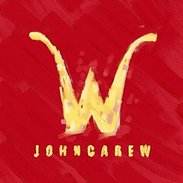 The Russian brand of handmade items with British roots, because its history is the history of the ancient and noble family Carew, originating in medieval Wales. Continuing the history of the surname, Ola and Anastasia Carew created a brand that keeps up with the times, based on past greatness.
Ola is the brand's chief designer. He developed the design, technology of all models and identity of the workshop. He also creates most of the photo content. In addition, Ola is a popular and well-known Russian film actor.
Anastasia is the soul of the brand. She is a designer of clothes by education. It was she who gave the idea to create leather backpacks and bags.
Sole proprietor Кейру Ола Джонович
Reg. No.:
316774600171900
Working hours:
Mon-Sat 10:00-22:00 (Etc/GMT+3)
Likes: 64
Subscribers: 27