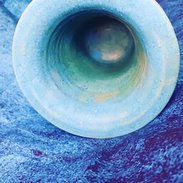 Flowramica Gallery
Russia, Moscow
Interior ceramics by designers Tatiana Metelnitskaya and Ekaterina Veniaminova.
Large shapes and color accents. Completely handmade, including the making of glazes.
¯\_(ツ)_/¯
It's empty here...
The workshop has not published any items yet.
In order not to miss publications, register (or log in) on the site and subscribe to workshop updates.